Why is self-care important for mental health? Modern life offers many comforts and advantages. In fact, in today's world, we have access to better education, resources, technology, and an overall higher standard of living. However, these advantages do not come without a cost.
With the expansion of a more global society, we are busier than ever and are at a higher risk for stress and stress-related complications. As a result, nowadays, many of us just don't have the time or energy to really take care of ourselves.
Making money and advancing in our career and personal life is important, but we often forget how important self-care is! In this post, I'll be talking more about the importance of self-care. You'll learn why this act is so important to your well-being.
In addition, I will go over some of the main benefits of self-care and give you some pointers. This way you can lead a healthier and happier life!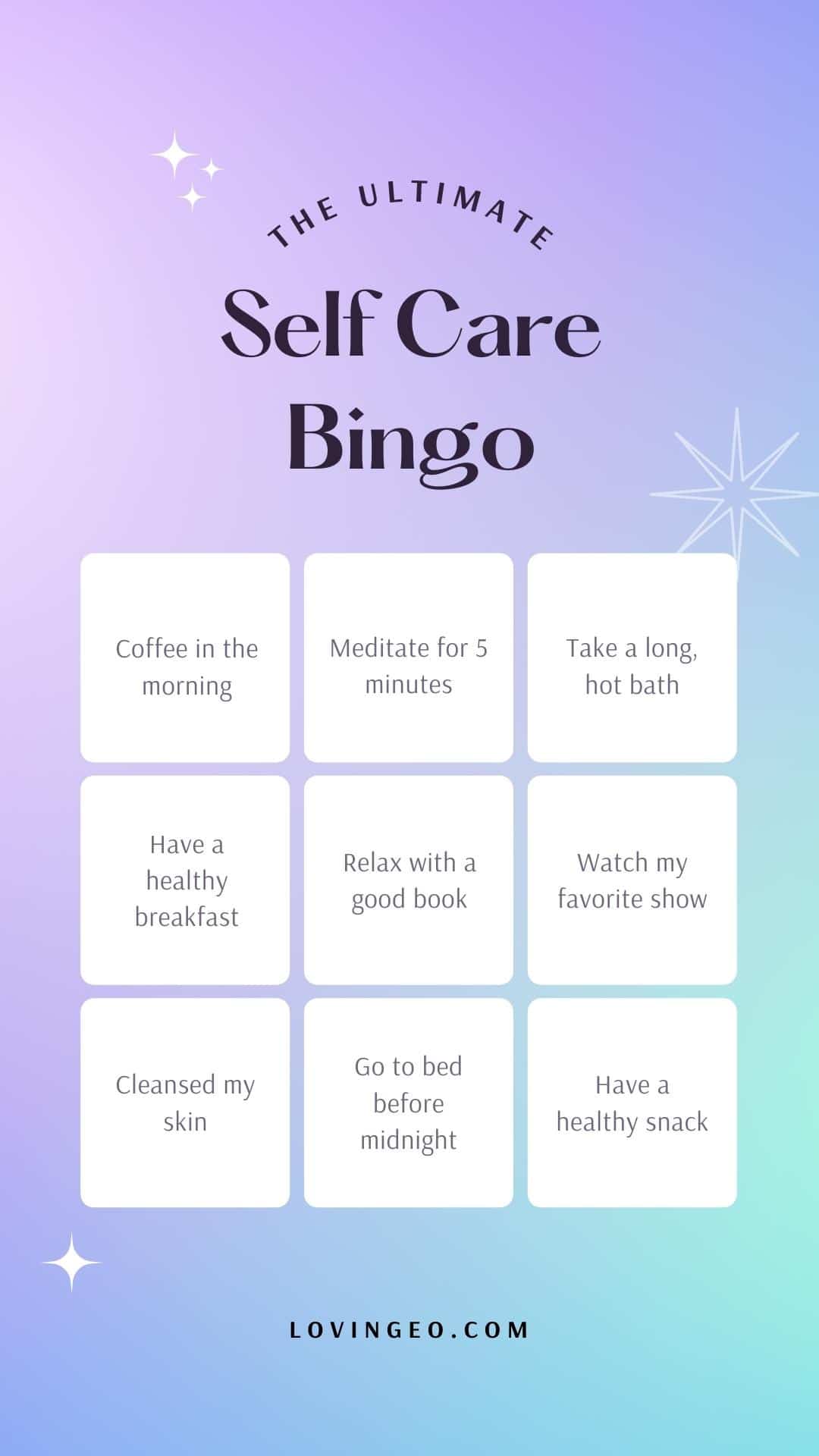 Why is Self-Care Important for Mental Health?
With so much going on in our lives, it's tempting to overlook self-care. Self-care takes patience and time. This way you can fully relax and recharge. But, some of us just don't feel like we have the time or energy levels to properly take care of ourselves in mind and body.
This is understandable, but you don't want to let this aspect of your life go. Self-care is crucial for reducing stress levels and maintaining mental and physical health. When we let ourselves go and don't try and destress after a long day, the consequences can be dire.
Some people don't think that a build-up of stress and tension is bad. Stress is a normal part of life, after all. However, when you let stress go out of control, a host of issues can crop up. With higher levels of stress, you are at risk for depression, anxiety, work burnout, heart disease, and even cancer. Stress, and life in general, take a toll on you.
Still, when you take time out of your day to unwind through self-care, you will see vast improvements in many areas of your health and wellness. I'll talk about this more in the next section, though!
Important Benefits of Self Care For Your Overall Well Being
There are many ways that self-care can improve the quality of your life and wellbeing. In this part of the post, I'll be going over some top benefits of self-care. This way you can understand how crucial it is to practice self-care!
Reduce Your Level of Stress
Reduced stress is one of the biggest benefits of self-care. I have mentioned this many times throughout this post. However, I can't stress the importance of this benefit enough. Many people, all over the world, suffer from high levels of stress. But not enough people try and fix their stress-related issues.
Stress reduction is easier to accomplish than you think, especially with some self-care. With a few simple routines, you can lower your stress response. In turn, your blood pressure will reduce, your immune system will get a boost, and you will feel less worn down by your stress.
Over time, long-term stress leads to a plethora of health conditions that are entirely avoidable. So, for the sake of your health and wellbeing, you want to take preventative measures with self-care!
Improve Your Mental Health
When you feel less stressed, or simply have more time to reflect and take care of yourself, you will see mental changes in your health, as well. We all need time to reset our minds for the next day or week. Self-care helps with this aim.
You will find that you are less frazzled, frantic, and preoccupied with worries and negative ruminations when you practice self-care. A less negative, and more stable mindset will help keep your mental health in top shape.
Have More Energy
You've probably had this feeling before like you don't have enough energy to get through your day. Luckily, self-care also helps you in this department. You get a reset on your mental and physical energies when you take the time to be kind to yourself. This way you are ready to take on your next day!
Overall Health Will Improve
When you take care of your body and mind, your health will improve drastically. Especially if you are stressed out, you will see many improvements. But, maybe you aren't extremely stressed out and have a pretty good work-life balance. This doesn't mean that you still can't improve your health.
Small simple actions, like meditation, yoga, and even small walks can boost your body's health even more. And, taking time to yourself for self-care is scientifically proven to reduce your risk for heart disease, cancer, and other preventable diseases.
Improve Your Personal and Professional Life
Finally, self-care can improve your personal and professional life. Better overall health and more energy will make it easier for you to stay motivated at work and in your life. Self-care doesn't fix every problem in your life, but it makes facing the challenges of your day much easier.
Combining all the previously mentioned benefits of self-care results in a better overall mood and higher productivity. This way you can interact better with your co-workers, family, and friends.
9 Ways You Can Treat Yourself Right Now With Self Care
There are many ways to engage in self-care, but these are just a few of the best ways to indulge and keep yourself healthy! Self-care can be as simple as drinking more water or taking a bath to unwind.
But, self-care also involves changes to your lifestyle. You want to take small steps so that you can really see the effects of self-care in your day to day life!
Make Time For Yourself
Make time for yourself. It's as simple as that. If you have a hobby you enjoy or media that you want to consume, give yourself time to do this. Even a little bit of me-time can help reduce stress levels!
Drink More Water
Water helps keep you energetic and prevents fatigue and low-mood. You want to drink a full eight glasses a day to stay hydrated and happy.
Incorporate Exercise Into Your Life
Not everyone has time for the gym. However, just walking around your neighborhood or even doing light stretches in your home can be useful for self-care. Your body needs to stay active. So, try and fit in exercises that you are comfortable with. This way you feel better!
Eat Healthier Foods
Diet is another important lifestyle change that you might have to make, as our choices in food heavily affects our wellbeing. You can indulge in unhealthy foods every once in a while. But, on the whole, you should eat nutritious foods that fill you up and give you energy to power through your day.
Do a Face Mask
Face masks are a simple but effective way to let go of stress from work or home. You can buy a premade mask at a store or do a DIY mask on your own! And, face masks make your skin look better and help you maintain a healthy youthful glow!
Try Meditation or Yoga
Yoga and meditation are the ultimate forms of self-care. These two practices are known to balance the body and mind. And, you will definitely feel better after engaging in a good meditation or yoga session.
You don't even have to spend hours on end doing this. Doing 15 minutes of meditation each day has proven health benefits! In addition, regular, short yoga sessions keep your body limber and tension free!
Get a Massage
Self-care does not always have to involve proactive actions. In fact, it is good to sit back and relax every once in a while with something soothing and stress-reducing.
Massages are the perfect remedy for your body and mind. I would recommend going to a professional masseuse. But, you can also get someone close to you to give you a good massage!
Go to a Spa
In addition, a day at the spa can also be great for self-care. Spas can get expensive, but they are worth every dollar. So, don't be afraid to treat yourself. You deserve to feel refreshed and happy with a little extra self-care in your life!
Hang Out With Friends or Family
Finally, sometimes, you do not want to be on your own, and that is okay. Hanging out with friends or family is a great way to unwind and let go of stress in your body and mind. More importantly, social connections help keep us healthy and grounded.
When we are around other people we just feel more emotionally stable and happy. Humans are social creatures, after all. We need to be around other people to stay sane and properly care for ourselves.
So don't neglect the people in your life and try to socialize with people that make you feel care-free and good!