Boost your wellbeing and preserve your sanity by indulging in this simple but effective Anti-stress Essential Oil Blend.
It is an easy way to destress and unwind so you feel and look better. When you are happier and calmer, you are better able to care for those around you.
Aromatherapy has powerful calming properties that allow your mind and body to relax. Having less stress is important for your wellbeing. Stress over a long period can have damaging effects to your health.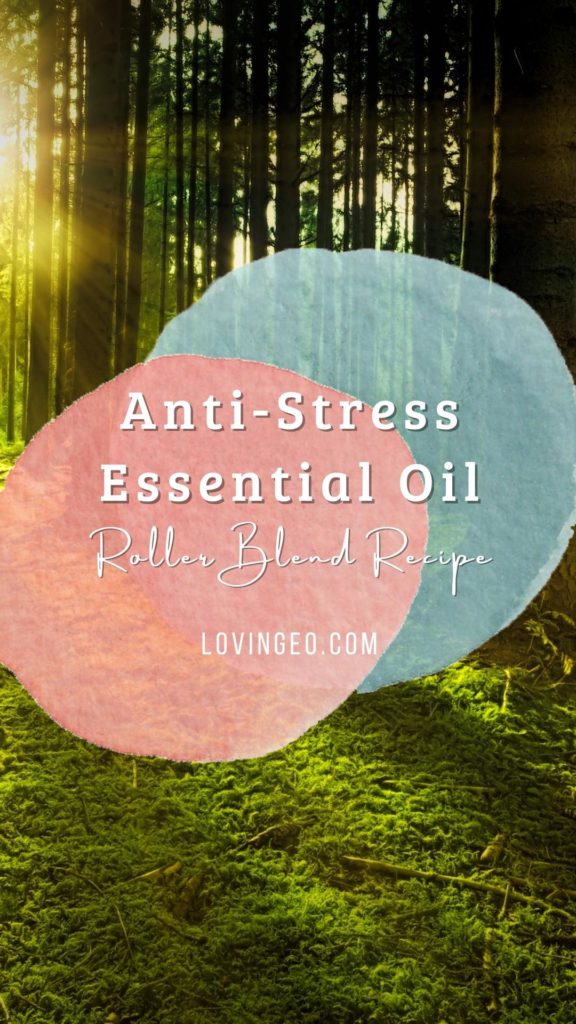 Anti-Stress Essential Oil Recipe
Here are the ingredients you will need for this essential oil blend:
2 drops Frankincense essential oil
2 drops Lavender essential oil
2 drops Orange essential oil
2 drops Roman Chamomile essential oil
10 ml Roller bottle
Carrier oil of choice
How to Make Anti-Stress Roller Blend
Here are the step to create the essential oil recipe:
Step 1: Obtain the glass roller bottle
Step 2: Place essential oil drops into the roller bottle.
Step 3: Fill the rest of the roller bottle with the carrier oil of your choice. You can use jojoba oil, fractionated coconut oil, or you desired choice.
Step 4: Put on roller top and cap, shake to mix the oils together.
Step 5: Roll onto your arms, chest, shoulders and arms for a clam and relaxing feeling.
Essential Oil Substitutions
Don't have all the essential oils in the blend? Try using just 2 essential oils in the blend, you will need to increase the drops to 4 drops each for a total of 8 drops in your roller blend.
-Try 4 drops of lavender oil and 4 drops of orange oil for a sweet and calming blend.
-Try 4 drops of frankincense oil and 4 drops of roman chamomile for a lovely floral stress reducing essential oil blend.
-Try 4 drops of roman chamomile and 4 drops of lavender oil for a powerful floral duo that makes a  perfect de-stressing nighttime blend.
Share on Pinterest